Foster Care Counts is comprised of dedicated volunteers who believe foster youth deserve more attention and support from our community than they have received. We aim to improve the lives of children and teens in foster care, those transitioning out of the foster system, as well as support families who offer their homes to foster youth. We develop our own programs as well as promote and provide funding and volunteer talent to the most promising programs in our community to amplify potential outcomes for our youth.
OUR PRIORITIES & PROGRAMS
Our Priority: Awareness and Community Building
Foster Mother's Day/ Foster Families Day
For the last 10 years on Mother's Day, Foster Care Counts has honored over 2,500 foster parents and their families with a day of delicious food, fun carnival games, entertainment, complimentary clothing boutique, and a beauty spa. This year we decided to give Foster Mother's Day a new name, Foster Families Day! On May 11, 2019 we hosted Foster Families Day at the Getty Center in Brentwood. The event offered a relaxing day of art workshops, museum tours, entertainment, brunch, and gifts. Foster Families Day is supported by local businesses, non-profit organizations, and foundations as well as hundreds of dedicated volunteers. It is an honor to come together to let foster families know how much we care and appreciate all they do. Special thanks to all the families, volunteers, and community partners who joined us!
Peace4Kids Holiday Party
Peace4Kids holiday event has brought the foster care community together to celebrate all of the relationships that help our youth remember that they have the power to create their family. The holidays can be a difficult time for youth in foster care. During a time of year when most people are enjoying time with family, foster youth are reminded that they are separated from those who they love. Through a long-term commitment to youth in foster care Peace4Kids is making the holidays special with the support of its community of donors and volunteers.
TAY Shop at The Emporium
Foster Care Counts launched a new storefront which provides donated goods, from hygiene products to clothing to laptops, free of charge to transition age foster youth. TAY Shop is a collaborative effort of Foster Care Counts, The Book Foundation, and Hope in a Suitcase. Foster Youth and groups serving transition age foster youth, are welcome to 'shop' by appointment. To schedule an appointment, please contact ruth@thebookfoundation.org.
Foster Nation
Foster Nation supports and empowers Foster Youth aging out of the system to become the Nation's future leaders. We believe in a world where success is not limited by life circumstances.
#JOINTHENATION OF FUN
We are a millennial-led Collective that hosts awesome events in LA to bring together the coolest people with the biggest hearts – from fitness events to music festivals! Sign up at www.fosternation.org to #JoinTheNation.
OUR PRIORITY: COLLEGE TO CAREER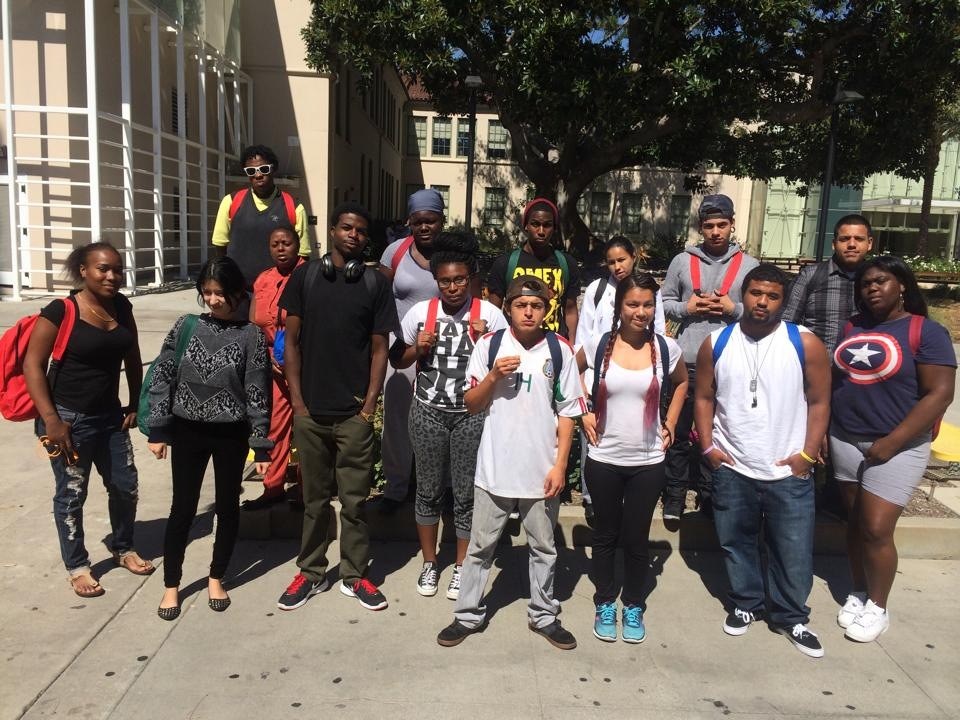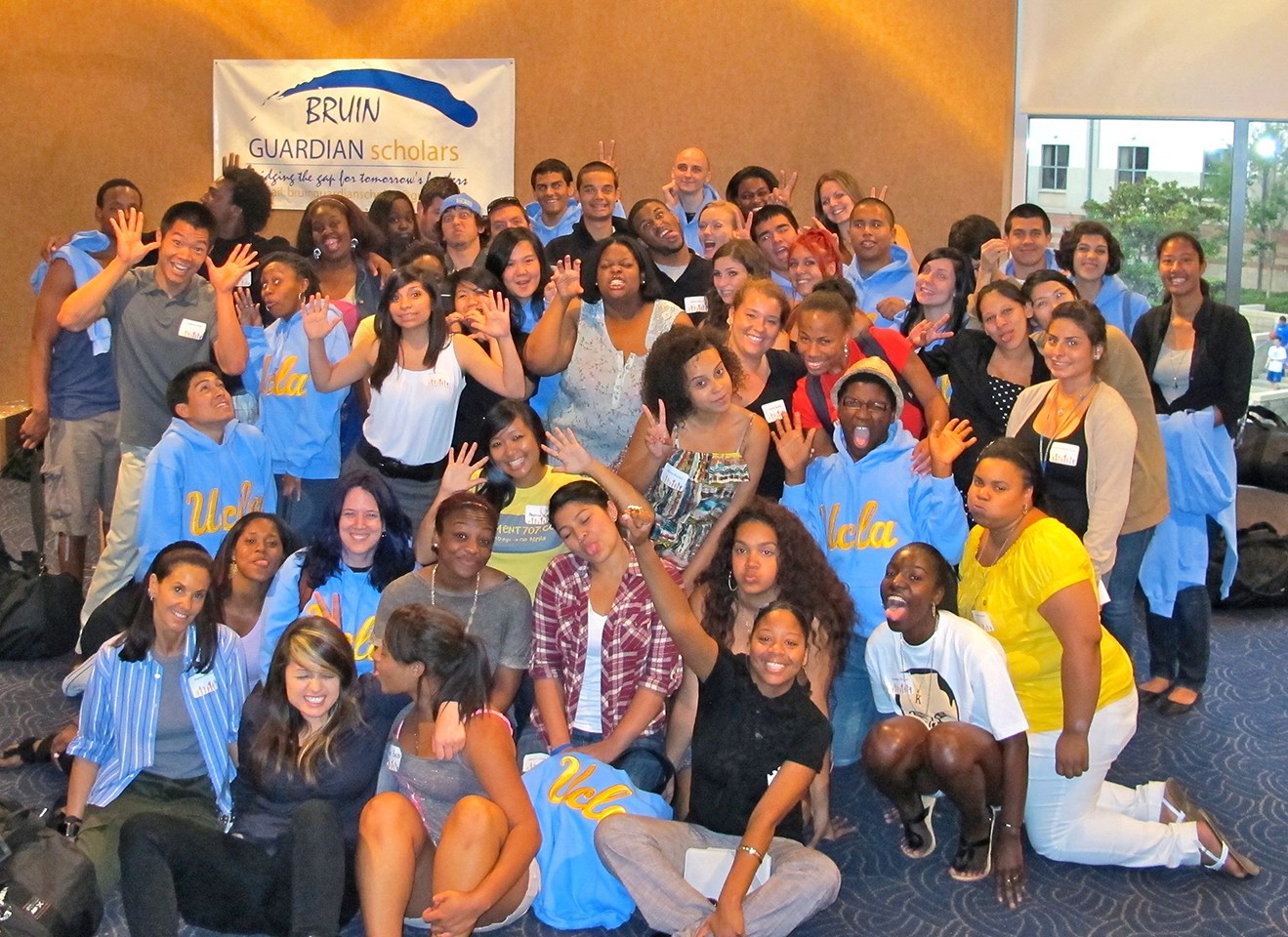 Only 10% of foster youth make it to college and 3%, graduate. Foster Care Counts works with and supports Guardian Scholars programs on college campuses throughout California, which serve as a home away from home for college-bound students exiting the foster care system.
Guardian Scholars are on-campus support programs for current and former foster youth in college. These programs create community by offering professional and peer support as well as access to resources and services needed to succeed in college. Foster Care Counts partners with Guardian Scholars programs throughout California, devoting significant time, resources and energy to support students' academic and personal needs.
In the Los Angeles area, we also offer special events and are working to implement "Guardian Scholar Supply Closets" where we will provide snacks, school supplies, and toiletries for students from foster care to access as needed on an ongoing basis. To learn more about the challenges faced by foster youth in college, click this helpful information from the Alliance for Children's Rights.
TAY Shop at The Emporium
For Southern California Guardian Scholars programs, we have a free storefront which provides new and gently-used clothing and accessories generously donated by philanthropic corporations, organizations, and individuals. Community volunteers donate their time to set up and run the TAY Shop, including working as personal shoppers to style foster youth with "dress-for-success" clothing that they can wear to job interviews, work, or networking events.
Graduation
College graduation is an enormous achievement, and Foster Care Counts aims to give every Guardian Scholar graduate a present to acknowledge and celebrate all that they haveaccomplished!
Career Mentorship
Foster Care Counts' goal is to help every foster youth get the education and skills training they need to secure employment and achieve financial independence. Research shows that the one key ingredient to a foster youth's success is the presence of a caring adult in their lives. For several years, we have been working with community partners to develop a mentorship program that will connect Guardian Scholars students to trained volunteer mentors who can advise them about the sort of issues that every college student faces when entering the job market. If you're interested in learning more about how to become a coach to a foster youth, click here.
Our Priority: EMPOWERMENT THROUGH Technology
Research shows that access to technology and computer literacy are success factors that greatly contribute to foster youth completing college and successfully transitioning to adulthood.
One Laptop Per Foster Youth Program
In collaboration with Los Angeles County's Department of Children and Family Services (DCFS) and iFoster, Foster Care Counts has donated over 2,500 laptops to college-bound foster youth since 2013. In addition, we've supplied computers to Los Angeles City College's Guardian Scholars program, Los Angeles Trade Tech College's Guardian Scholars Program, California Youth Connection and other nonprofits working with transition age foster youth.
Our grantmaking is supportive of all of our priorities